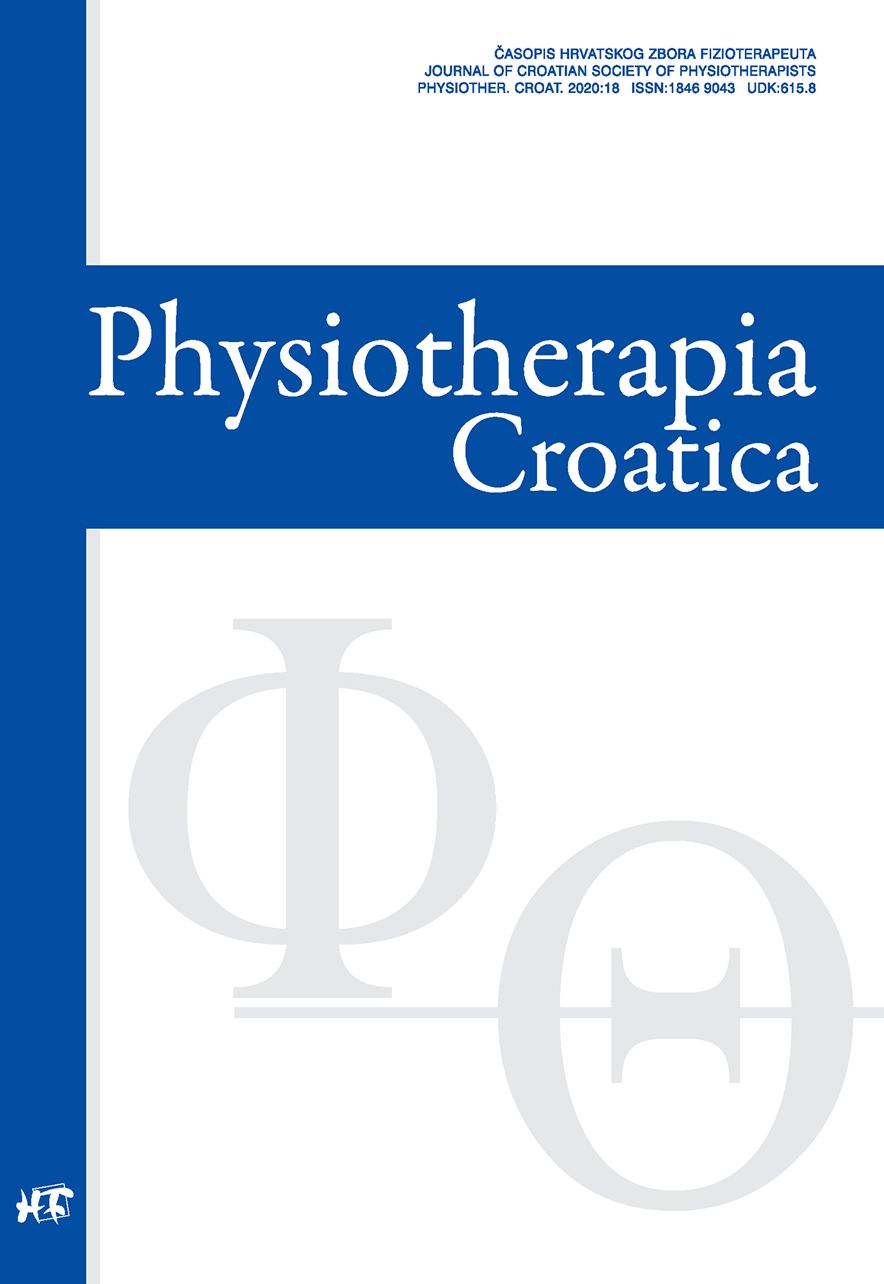 ABOUT THE JOURNAL
Physiotherapia Croatica is the official journal of the Croatian Society of Physiotherapists.
The aim of Physiotherapia Croatica is to publish original research work, to provide free access to the articles and to establish a database for the researchers and clinicians for implementation of research findings into clinical physiotherapy practice.
It is published once a year, in May.
Aim & Scope
Physiotherapia Croatica is an open access, peer-reviewed journal, giving direction to excellence in clinical science and reasoning, knowledge translation, therapeutic skills and patient-centred care. Physiotherapia Croatica aims to publish original research and facilitate continuing professional development for physiotherapists and other health professions worldwide.
This is an open access journal: all articles will be immediately and permanently free for everyone to read and download. 
Creative Commons Attribution-NonCommercial-NoDerivs (CC BY-NC-ND). For non-commercial purposes, lets others distribute and copy the article, and to include in a collective work (such as an anthology), as long as they credit the author(s) and provided they do not alter or modify the article.
Upon acceptance of an article, authors will be asked to complete a Journal Publishing Agreement.
Copyright will be transferred to the society if the manuscript is accepted for publication. Permission of the society is required for resale or distribution outside the institution and for all other derivative works,including compilations and translations.
Open Access Publication Fee
No fee is payable by the author as publishing costs are covered by the Croatian Society of Physiotherapists.
EDITORIAL BOARD
Editor-in-Chief
Manuela Filipec, Croatia

Associate Editors
Snježana Benko Meštrović, Croatia
Antun Jurinić, Croatia
Saša Pović, Croatia
Sanjica Vlašić, Croatia


Editorial Board

Ron Clijsen, Switzerland
Chad Cook, USA
Haris Čolaković, Germany
Igor Jelaska, Croatia
Branko Kolarić, Croatia
Ivana Kotri Mihajić, Croatia
Michael Landry, Canada
Elisa Pelosin, Italy
Tomislav Ružman, Ireland
Carlo Saad, Lebanon
Sonia Souto Camba, Spain
Michele Sterling, Australia
John Xerri de Caro, Malta


Technical and Administrative Support
Tea Pović Maleković, Croatia
Button